Why You Must Stick with Savasana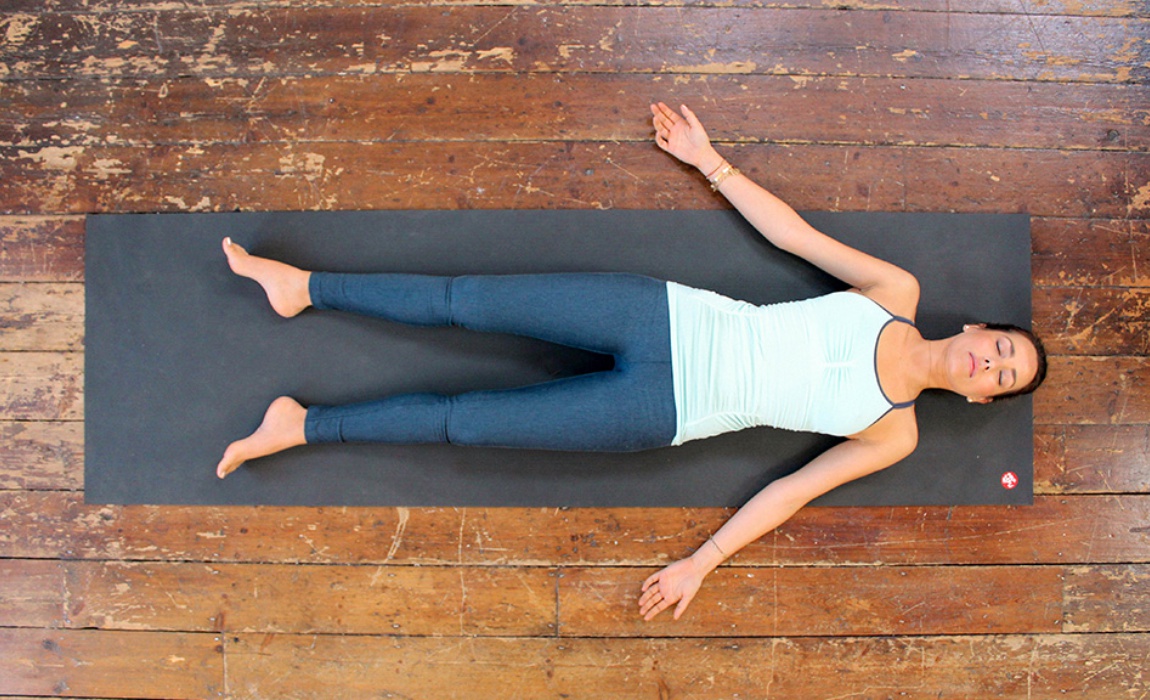 This seemingly inactive aspect of yoga is perhaps the most important.
It is always wonderful to see yoga practitioners settle into the restorative Savasana posture after an intense yoga class. It is equally frustrating to see people completely ignore this aspect of yoga.
This pose is also knowns as the corpse pose and mainly you just have to lay on your back, face up, eyes closed with your arms by your side and legs stretched out. You're required to lay completely still and quiet your mind focusing on yourself and embracing all of the sensations of your body. Easier said than done though. Some people appreciate this pose as that opportunity to get a little meditation done and others simply can't wait to leave as quickly as possible and thus skip it.
It is understandable that life is full of tasks and there is little time to waste considering all of the chores that must be done in a limited time. But since yoga is about doing what's best for your wellbeing, it is perhaps necessary to consider taking out a little time for this practice no matter how little. A short practice is better than no practice at all.
Every time you skip this pose, you miss out on a couple of benefits that Savasana has to offer to us physically and mentally. It is a lot more than just lying down and it is indeed worth your time.
Savasana offers a rare opportunity to remove yourself from the chaos of life. This pose prepares you for the ability to remain still with a quiet mind.
"[Savasana] is a time to relax our efforts, stop 'doing,' and rest. Sometimes the few minutes of Savasana at the end of class is one of the only times we stop in the day for conscious rest," Mariana Caplan, Ph.D., a psychotherapist, yoga teacher, and the author of Yoga & Psyche, tells SELF.
Savasana doesn't have to take too much of your time, you can start small and gradually increase the time you spend doing it in increments of 30 seconds. For short spells, focus on steadying your breathing and relaxing your body. As you get more comfortable in the pose, you can start to extend the duration.
Savasana is not the easiest thing to do. It actually takes a lot of effort and that is the point. Staying still and focus is a lot of work in itself but the benefits make it worth your time.
"One of the common concerns many yoga students have expressed to me over the years is that they think they are doing it 'wrong,' because during Savasana they find themselves thinking about many things, or they feel restless rather than peaceful," Caplan shares. "One of the most important things about Savasana and all yoga practice is that practice really is the goal."
Skipping out on Savasana is basically denying your body an opportunity for an internal and emotional message. Your body will remain in an activated state and you're denying it the rest and relaxation hat it deserves. We need to place a lot more emphasis on Savasana and the benefits are tangible even in the short term.
In the short-term, you'll simply be able to go back into the real world a little more prepared. "[Savasana] is a moment to pause at the doorway between the yoga studio and the busy world that often awaits us just outside," Caplan says. "In that pause, you can bring the balance, energy, insights, and awareness you experience on the mat into the world."
Why Do the Corners of My Mouth Crack—and How Do I Fix It?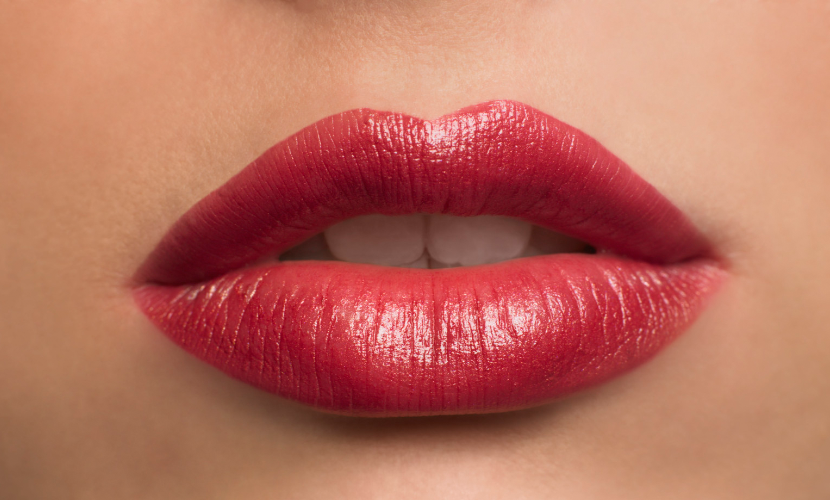 It took me a while to realize that I had angular cheilitis. Because it was winter and I didn't fancy lip balm, I had initially assumed it to be a nasty case of chapped lips. But despite all my attempts to get rid of it, the cracks at the corner of my mouth stayed put.
I went about my business on my college campus with self-conscious resignation till I finally went to a dermatologist.
One look and he instantly diagnosed it as angular cheilitis (sounds like key-litis).
Angular cheilitis is an inflammation of the area around the mouth corners which causes them to become red, swollen and cracked. Apart from its unsightly appearance, it is also painful.
Fortunately, once diagnosed and properly treated, the cracks disappeared in a few days. But before going to see the dermatologist, living with the condition was terrible. Not having any idea of what caused the cracks, what they were, and if they would ever clear were a steady source of worry and low self-esteem. Knowing what causes angular cheilitis and more critically, how to make it go away, makes the condition less fearful.
Unlike chapped lips – which is usually due to a lack of moisture, angular cheilitis is a fungal infection.
Your mouth is an ecosystem of sorts where many species of bacteria, viruses, and fungi (including Candida albicans, a fungus) thrive. Candida Albicans often exists harmlessly in your mouth and other parts of the body, but can sometimes grow out of control and causes candidiasis – an infection also known as yeast infection.
But how exactly does this fungus cause angular cheilitis? Oddly, saliva that comes into contact with the corners of your mouth can dry them out, leading to fissures and cracks, Ted Lain, M.D., chief medical officer of Sanova Dermatology, says. When you try to sooth the irritating dryness by licking your lips, you introduce yeast into the open wounds. "It's just a breeding ground for yeast to grow," Dr. Lain says.
Some factors make you more likely to have Angular cheilitis.
A lot of factors determine the possibility of coming down with angular cheilitis. One of them is down syndrome. This could be due to muscular hypotonia, a condition characterized by low muscle tone. It makes people with down syndrome to leave their mouth open, and their tongues hang out, irritating the corners of their mouth.
Xerostomia or dry mouth also increases your chances of developing angular cheilitis. Xerostomia is usually caused by dehydration, health conditions that lead to dehydration (like diabetes), drugs that irritate the skin, or side effects of treatments like chemotherapy.
Xerostomia is associated with the autoimmune condition Sjogren's syndrome. Lupus, Crohn's disease, and Ulcerative Colitis are some of the other autoimmune disorders which can cause changes in the immune system leading to a higher possibility of angular cheilitis.
Inadequate nutrition is also a culprit. Studies have linked iron deficiency which causes anemia to angular cheilitis. The possible reason is that iron deficiency can lower your immunity. Deficiencies in some B vitamins and zinc have also been linked to angular cheilitis, probably due to their immune-strengthening role.
These risk factors indicate that older people are more susceptible to suffer from angular cheilitis. For instance, ageing makes people more likely to suffer from dry mouth. Their immune system is also easily compromised, making it tough for them fight off infections, says Dr. Lain. The additional risk lies in age-related changes around their mouths, says Joshua Zeichner, M.D., director of cosmetic and clinical research in dermatology at Mount Sinai Hospital. "When older individuals lose the structural support around the mouth, the corners tend to turn downward, and you develop folds in those corners, where saliva tends to pool," Dr. Zeichner says.
As it is, angular cheilitis can still afflict anyone at any age; there are other random risk factors to be considered. It can happen to some people due to changes in the weather which causes dry skin and lips, according to Dr. Lain. Mine started as winter set in and I resumed going to bed wearing my nightly retainers, which is another common contributing cause. "Any kind of appliance you have in your mouth—braces, retainers, or anything else that change the anatomy of your mouth—can affect what happens to your saliva while you sleep," Dr. Lain says.
Angular cheilitis is easy to treat.
Most dermatologists and oral medicine specialists can diagnose angular cheilitis instantly. "The appearance is pretty characteristic," says Dr. Zeichner. It is treated with a topical corticosteroid to reduce inflammation and an antifungal cream to eliminate fungal overgrowth, A. Ross Kerr, D.D.S., an oral medicine specialist and clinical professor in the Department of Oral and Maxillofacial Pathology, Radiology, and Medicine, and New York University College of Dentistry, says.
If you notice cracks appearing at the corners of your mouth and you are unable to see a dermatologist, Dr. Zeichner recommends using a 1-percent hydrocortisone cream together with an over-the-counter antifungal, such as the type used to treat athlete's foot. The antifungal cream can be used alone to clear the infection, unlike a topical corticosteroid which could further aggravate the condition. "A corticosteroid decreases the immune system where you apply it, so it makes any infection get worse," says Dr. Lain.
If you have a mild case of angular cheilitis, this DIY treatment may be enough for you. "If you're trying a home remedy and it's not getting any better after a week or two, make sure to visit a dermatologist to get some extra help," says Dr. Zeichner.
Angular cheilitis can be prevented. Most times.
Luckily, I haven't had angular cheilitis in years, but writing this article resurrected my old fears. If you had had angular cheilitis before, fret not: there are hacks which could help reduce your chances of suffering the cracks again. At night, apply a lotion that contains petroleum jelly around your lips. "[This] can help provide a seal over the skin to prevent saliva from disrupting the outer layer," says Dr. Zeichner.
Ensure you stay hydrated at all times, especially during winter, to counter dryness. Also, make good oral hygiene practices a daily habit to keep the ecosystem in your mouth under control, Dr. Kerr says.
Try to control any urge to lick your lips. "We tend to lick our lips and the angles of our mouths much more frequently to combat dryness, but the more you do that, the worse it gets," says Dr. Kerr.
Lastly, if you are in the habit of consuming excess sugar and the corners of your mouth are always inflamed, try eliminating sugar in your diet because the candida yeast thrives on it, Dr. Kerr explains.
If you take these precautions and the cracks still constantly reoccur, see your doctor to find out the cause. "You could be predisposed to developing candidiasis because your immune system isn't functioning the way it normally should," says Dr. Kerr. Getting treatment for any underlying health issue may keep you from suffering another outbreak of angular cheilitis.
Shelby Harris Jersey