A Degree in Fashion: Know the best courses available to you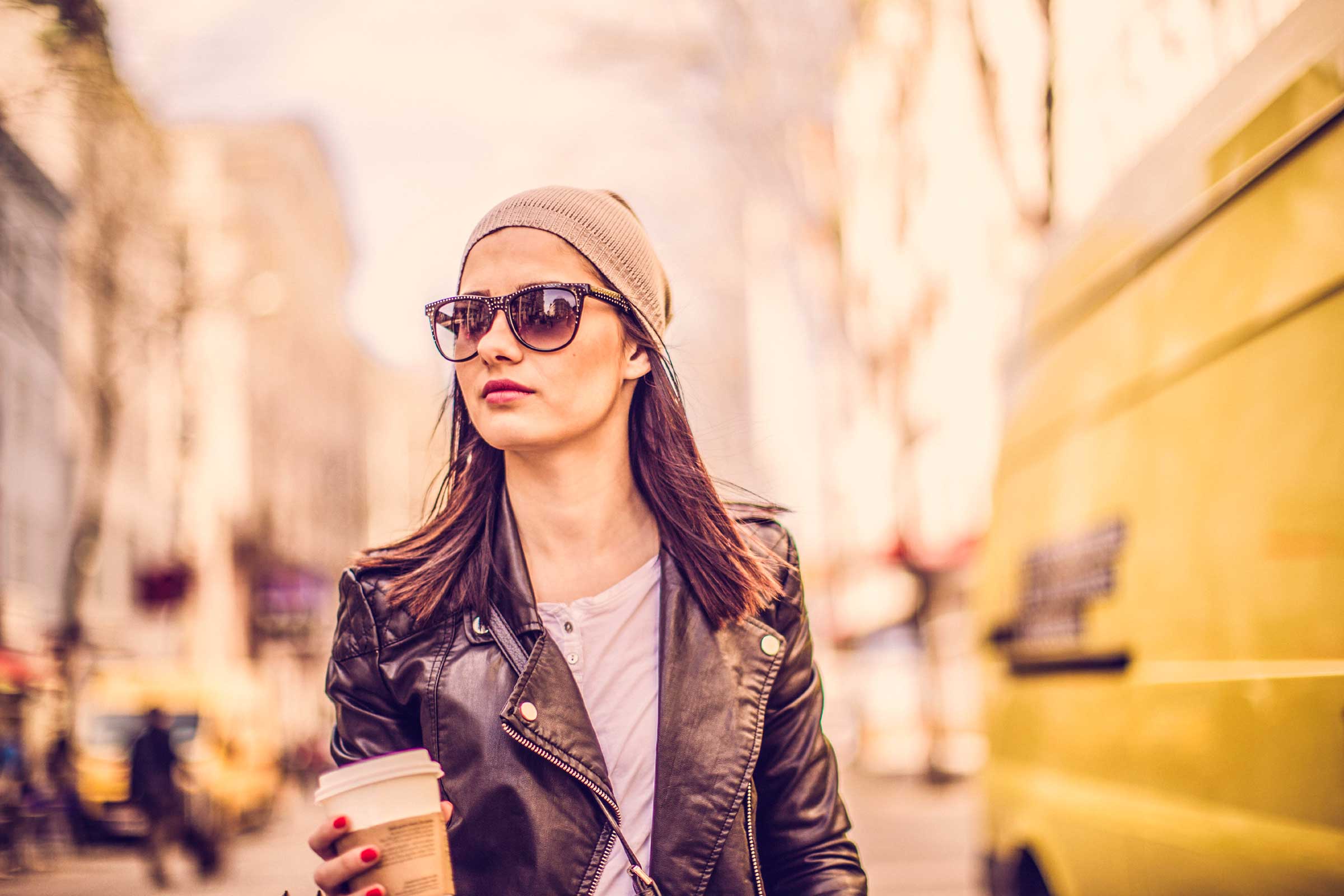 You have decided to go to the University, but going through the prospectus of your school of choice leaves you with a sinking feeling- you are overwhelmed by the sheer number of available programs to choose from.
Well, if by now you have realized you are passionate about fashion, what could be better than getting a degree that will give you an edge in the fashion industry? This is why we came up with this report, to help you know the best fashion courses available in the UK.
Getting some work experience is very important in the fashion industry, and a lot of courses provides you with opportunities to take a year off for that. You can get attached to a fashion company and learn all the rudiments working with them for a year: a great way to enrich your CV, network in the industry, and discover where you best fit in. You should look at the options below and research further to find the best fit for you.
London College of Fashion
Not sure of where to start from? First check-out the London College of Fashion. They have more than 70 undergraduate courses in addition to short courses and online options making them an attractive option to consider. LCF offers majors in a vast array of course from bespoke tailoring to illustration, design and merchandising.
If you 're eager to know if fashion is what you would love to do before you're old enough for university, you can enrol in a preliminary course such as fashion photography.
Fashion Design
Fashion design courses are perfect for those inclined to the applied side of fashion. Here, you'll learn subjects like garment manufacturing and the process behind it, illustration and the use of the latest digital technologies. Expect your creative ideas to blossom since most of the courses will require garment making.
Check out the following Universities if you are considering fashion design: Manchester Metropolitan, Falmouth, UCA and Portsmouth.
Fashion Buying and Merchandising
Buying and merchandising courses are to prepare you for roles in the business side of fashion: perfect for working at a head office of a fashion company. You'll be taught the intricacies of finances, product development, and project management. Specializing in particular areas of the industry will enable you to choose the fashion path to follow after your course is completed.
Look through Southampton Solent and De Montfort course pages to see what they have available.
Fashion Marketing
Fashion marketing courses let you master the art of marketing and promoting products, and you'll be trained to spot the upcoming trends. You'll also learn how to forecast trends and work on fascinating new fashion ideas. Accredited by the Chartered Institute of Marketing, Falmouth is one of the best university to offer this course. They'll teach you the Adobe Creative Suite and grant you access to websites for forecasting trends like WGSN and LS: N Global.
Fashion Journalism
Fashion journalism courses set out to teach you everything fashion. This all-encompassing course will teach you everything to know about the media content aspect of fashion: good for those that are interested in producing fashion content from the editorial angle. And since technology plays an increasingly prominent role in the media, you will also be trained on the digital side of publication.
If you are thinking of studying fashion journalism, no better place than the University of Sunderland. They are the only university offering a fashion journalism course accredited by NCTJ.
Online Fashion Courses
Online courses offer you lots of convenience and flexibility: you can study from anywhere and at your own time. There are no deadlines to meet, and you can fit the courses into your daily day to day activities. The business of Fashion has launched a few courses with plans to add some more, and LCF will soon introduce theirs.
Aerie's Brand New Swim Campaign goes personal: Features Aly Raisman and mom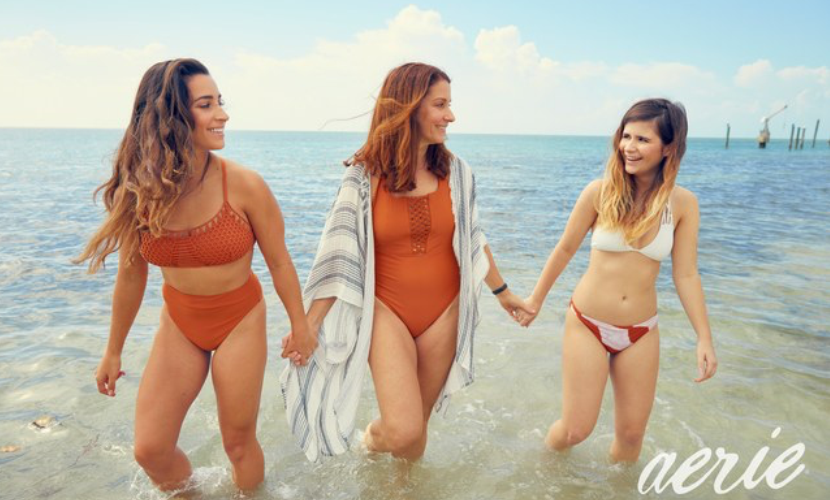 It's to be expected that Aerie would showcase some its #AerieReal Role Models—Aly Raisman, Iskra Lawrence, and Yara Shahidi—in the latest swim campaign. What we didn't see coming (and very excited about) is that they will appear alongside their mothers in the new lookbook in a move as unique as it's deeply personal.
Aerie asked its model to bring their mothers along with them for the shoot and got them to pose sweetly and intimately in the brands swim and apparel collections – all on mothers day no less.
Lawrence appeared together with her mom, Wilma and  Shahidi too with her mom, Keri. Raisman, took it up a notch higher, posing with her younger sister to make a truly family affair.
"I thought they both did such a great job of just being confident in their own skin," the 23-year-old Olympian tells Glamour. "The whole day was all about having fun rather than what we looked like, as every day should be!"
"The campaign messaging is all about being confident in your own skin and celebrating the influence your role models have played in your life, so it was extra meaningful to have them involved," Raisman adds.
Raisman credits her mom with being her strength and a source of inspiration especially in trying times like when she was testifying against Larry Nassar, the shamed former USA Gymnastics doctor earlier this year.
"My mom came with me to the sentencing in court because I wanted her there," the 23-year-old recalls. "She rarely travels with me unless I feel that I really want her there for support. Having my mom there for me makes me feel so much better—she always has my back. People will not always support you along the way, so having my mom there [in court] meant a lot to me."
Raisman's mother also motivated the athlete to develop her voice and use her platform to inspire change. "My mom always told me that character is most important," she says. "When I was younger, she always said she'd rather me have character and be kind than be first place—this especially rings true to what's going on right now…. She always encourages me to speak up when something isn't right and is also speaking up publicly as well. I'm proud and appreciative that my mom is so passionate about fixing this disaster that happened. She is helping us put the pieces together."
"Gold medals don't make abuse OK—nothing does," Raisman continues. "Abuse is never OK. It's not easy speaking up, but it's so important because no one should ever be treated badly, ever. Abuse should never be tolerated."
Raisman's feels obliged to speak out on behalf of her sister Chloe, who is about to go to college, and her peers. "It's really important to me to try and teach her lessons I've learned along the way [by speaking out], in hopes that it helps her as well," she says. "[Chloe] inspires me to not only speak up for the gymnastics community but also for all the college students who do not feel heard."
In her continued advocacy for victims of sexual assault, Raisman, through Aerie, has designed a one-piece swimsuit that gives back to Darkness to Light, a non-profit organization that fights child abuse. "Everyone is a survivor of something—we're all battling something," she says. "Let's talk about it. It's OK to not be OK." With this alliance, she is drawing attention to some of the resources available through Darkness to Light, which includes a free course called #FliptheSwitch, which teaches adults how to protect children in sports from sexual abuse. (the course completion certificate is signed by Raisman herself.) "Everyone can make a difference, and it starts with you being a leader in your community and taking the much-needed initiative," she adds.
"Aerie supports the survivors and me and has done so from the very beginning," Raisman says. "It's hard to find brands that genuinely care, but Aerie is one of the few and is helping me advocate for change…. Aerie constantly encourages us to be the best version of ourselves and not compare ourselves to others."
Since last year, Raisman is becoming more aware of her considerable platform and how she can employ it to drive change. "Using your voice to speak up for the right thing is so important—it's not easy, and people may not agree with it, but that's why change is so desperately needed," she says. There remains a lot to be done: "Sexual abuse is everywhere, no matter the industry. The 'Me Too' movement is far from over—we're just getting started by using our voices." Rickard Rakell Jersey
Shelby Harris Jersey