Wearing a Wig Does Not Mean I Hate my Natural Hair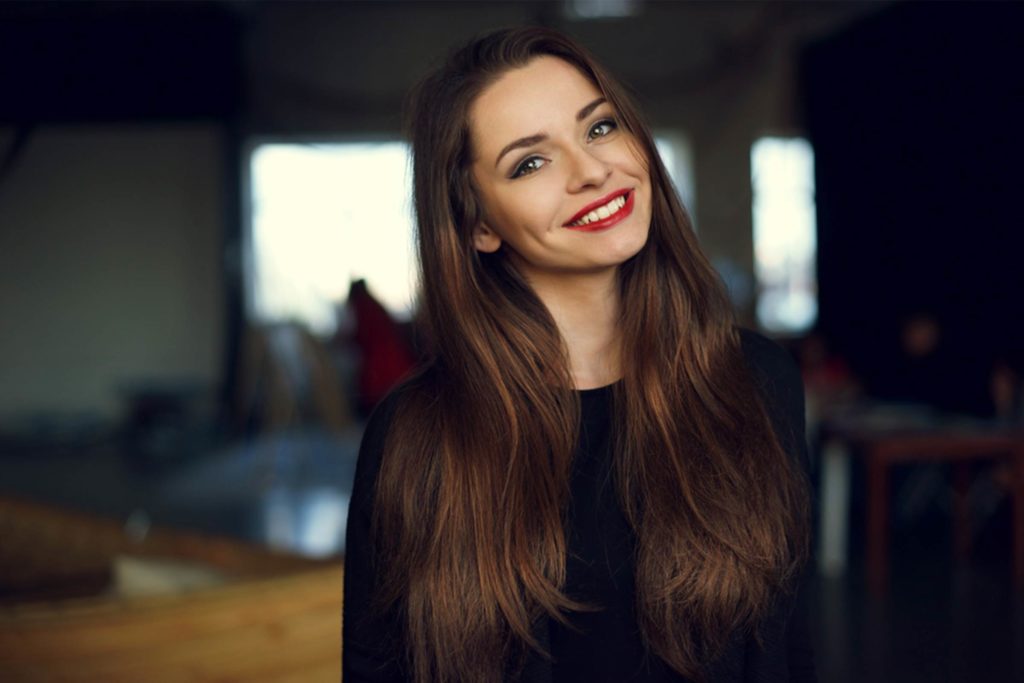 I'm not less natural if I cover my hair.
Anybody who goes natural surely loves their hair but that journey is not devoid of its own challenges like kinks and coils. A lot of the times we see a celebrity hair style we admire and try to get something like that done only to realize we've made a huge mistake. Sometimes you also have to deal with hair damages as a result of faulty hair hot combs.
We all turn to wigs for different reasons. It's often weird when you wear a wig for the first time and you find yourself being very nervous. It feels like everybody knows you've put on fake hair. It's always surprising when people start to commend you on your new style and you then start to grow in confidence. Before you know it, you're hooked on wigs because they tend to free up all the time you used to spend on your hair and you now get to focus that time on other things.
A wig can also help protect your natural hair and give it time to grow and thrive without any pressure of constant styling and tweaking. Your hair being safely tucked away tends to require less trimming, combing and tugging with your coils.
There are the hardcore natural hair people who believe wearing anything other than your natural hair is a bad idea. It really shouldn't be that deep. Wearing your natural hair is not a statement of any kind neither is wearing a wig an affront to any such statement.
The natural hair movement kicked off in the early 2000s. Women began to proudly wear their natural hair, grow out their perms and roc their afros as a symbol of black pride and beauty. It is a good thing to see and it can be a sort of political statement in itself but there should be room for roaming.
One of the attractions of keeping your natural hair is its versatility. You can decide to braid it, wear it straight, keep and afro and heck you can decide to wear it under a wig. Celebrities such as Oprah and Beyoncé have been known to wear wigs a lot of the time so you don't have to feel bad doing the same.
Cleaning Your Makeup Brushes the Right Way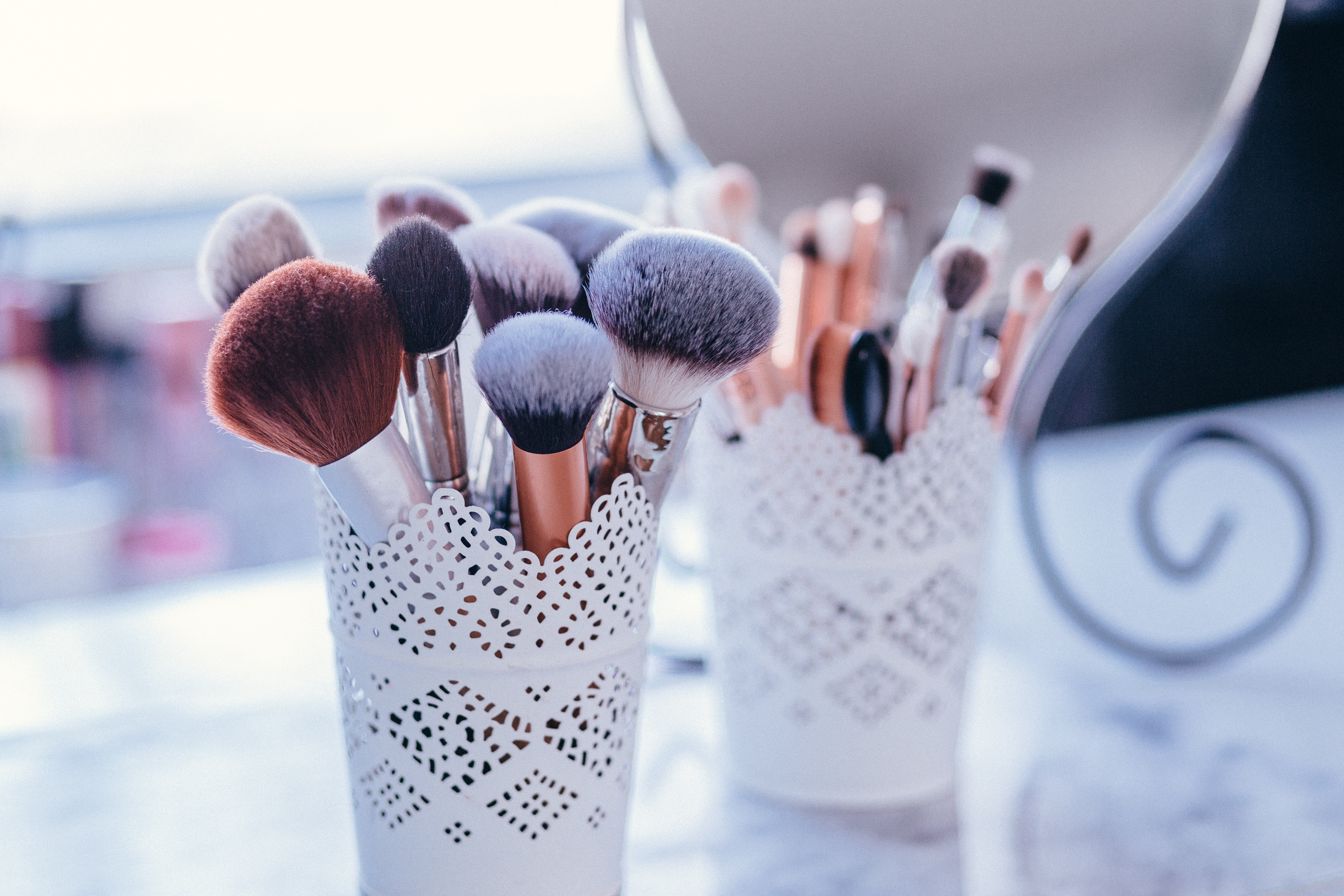 I have always dreaded cleaning my makeup brushes hence I do not clean them as often as I would wish to. If you're reading this now I am pretty certain you're just like me. I could use the time to cater for other good stuff like shopping, logging in on Netflix or even trying out a blogger-approved cut crease. Even though I wear makeup quite often than an average lady would I try to delay cleaning those brushes for as long as I can manage?
It feels awesome having a clean and fresh squeaky beauty blender lashing on to your face, rather than having a caked on makeup on the brush from past usage. It is important to realize that cleaning your makeup brushes not only assist it to last longer but also help in the removal of germs and bacteria within.
Makeup brushes that are not properly cleaned can cause serious damages to the skin and eyes. According to a board-certified dermatologist Joel Schessinger, M.D he said ''Not to mention, buildup that gathers on dirty makeup brushes causes them to deteriorate quicker, affecting your makeup application". Bobbi Brown, a makeup artist advised that makeup used around the eyes should be cleaned at least twice a month and those on the skin could be done once or twice a month.
There are two products I would like to recommend for those out there who are swamped with activities and need a fast route to cleaning these brushes. The first is Sephora Collection's Daily Brush Cleaner ($9) or Color Switch by Vera Mona Brush Cleaner ($15). So if you're desperate to have them cleaned at a crunch the Brush Cleaners are a life saver. I sometimes actually do combine both products to bring out optimal results.
Mind you these are only quick fixes and really doesn't solve the problem of cleaning your makeup tools completely. For instance, it is unwise to use dry shampoo as an alternative to actually washing your hair. Thus I discovered two DIY easy methods to clean your makeup brushes pretty good. My goal is to actually make people realize it is easy enough to maintain a consistent brush cleaning habit. So let's begin!
ANTIBACTERIAL DISH LIQUID SOAP AND OLIVE OIL COMBO
For those of you who do not want to spend a lot of money cleaning and maintaining your makeup brushes through product cleaners smile as there is a cheaper route through stuff that already is in your pantry. I love to cook good food a lot so my bottle of olive oil always come in handy. And of course, everyone should have anti-bacterial dish soap for their dishes. Without further ado let's get into it!
I mixed 2/3 antibacterial dish liquid soap along with 1/3 of olive oil in a small bowl.

I wet all my brushes and sponges in the bathroom faucet. Dip each one into the mixture and swirl them a little.

I rub the brushes with my fingers to remove debris and rinse properly until all soap along with the makeup is removed.

All steps are repeated with my makeup sponges as well.

I squeeze out excess water from the brushes and dry them
I usually lay them flat on my cutting board and hold them with a strap of rubber band or two so I can dry them upside overnight to prevent dust and other particles on them. This method is easy and cost effective as I don't have to purchase brush shampoo. I satisfied with the outcome since the dish soap is antibacterial and the olive oil helps to moisturize the brushes as well.
THE MAT METHOD
It could be scary realizing knowing you would have to clean at least a dozen of your make up brushes. Knowing you would potentially spend up to an hour in the bathroom makes the whole process unbearable. But not to worry as you could get these done through a cleaning mat. Textured mitts and mats such as the popular Sigma Beauty Express Brush Cleaning Mat ($20) is perfect break up the stubborn and oldest makeup residue without getting your hands all messy. The mat has about seven different sections/textures for all different types of brushes and sponges you may possess. The mat has suction cups at the back to prevent you from accidentally dragging a brush into the sink. This is how I use mine;
I wet and apply an antimicrobial oil based cleaner onto the brush

I do a quick swirl of the brushes on the mat

I rinse out all the uprooted residue with water

I dry them as well. Sometimes I use a blow-dryer but I wouldn't recommend you do that often as it could dry out your bristles making it rigid and uncomfortable for makeup application.
THE VERDICT
These two methods are honestly both very effective and easy to use. But overall I think I would prefer the Mat method as it easier and faster than using soap and olive oil. The mat method may have been more expensive to acquire but it takes less than half the time dish soap and olive would take so it's definitely worth it. However, if you're on a budget I would definitely recommend the dish soap and olive mixture. As for the drying process, the cutting board method is most effective as it keeps the bristle's shape and texture intact. This is really important as one wouldn't get the desired output with misshapen and bad textured brushes. I only use the blow-dryer only at crunch times and in need of the brushes ASAP.
Shelby Harris Jersey